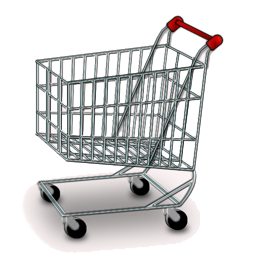 For your orders we pray you to use only the automatic cart. Other forms (e-mail, letter, etc.) will be rejected, except upon agreement of "L'Arca di Noè".
Note that, if you want to change the order (add or remove items, quantity, mode of payment, etc..), this can be done ONLY BEFORE you send it, then only us can perform theese operations. So, in case of subsequent changes (if possible BEFORE that we evade your orders), please notify us by e-mail without send us a new order or another in addition, that would only create confusion, then having to cancel them.
About the items not available or absent in the catalogues, it's possible to ask explanations using the "note" field in the order form, or by e-mail.
We pry you to write your right address and wait for your parcel at home, because if it come back to us, you must to pay again for another shipping.
We exhort you to verify your e-mails to avoid they arrive anonymous or with generic object as "info": we delete always it as possible spam or virus!
At last, we invite you, to avoid possible incomprehensions, to use always the same e-mail address, at least for all the contacts about the same order.
Remember that mails sent without object or with only a writing such as "info" will be deleted as precaution against virus and spam.
Images of items.
In each catalog "L'Arca di Noè" inserts if possible some images to better identify the articles and every species of animals because the name cannot suggest you anything. We remeber you that all the photos are simply indicative illustrations and couldn't faithfully reflect the bought goods, similar, but not identic (the organisms, like their fossils, aren't mass-production items) to those chosen on the catalogs.