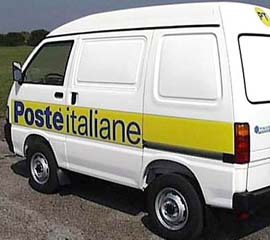 The conditions of sale below have been updated following the Covid emergency, as also specified on the homepage. For any doubt or clarification you can contact us by e-mail. It is possible to find the complete Covid information at this link or in the footer (footer on the homepage) under INFO COVID.

SHIPMENTS ABROAD ARE NOT CURRENTLY PROVIDED, due to the Covid emergency and related new contractual agreements made with the shipper.

The unique shipping method that we use for Italy (Postedelivery Standard Parcel, formerly Pacco Celere 3) arrives at home in 2-4 working days.